---
Intensive Rehabilitation: A Key to Success
Following a devastating car accident, 22-year-old Joe DiMeo underwent the world's first full face and bilateral forearm transplantation, regaining significant improvement in both his function and quality of life. The pioneering surgical team was led by Eduardo D. Rodriguez, MD, DDS, chair of the Hansjörg Wyss Department of Plastic Surgery.  

Central to Mr. DiMeo's recovery and success was intensive rehabilitation at the Rusk Rehabilitation inpatient unit under the direction of Jeffrey M. Cohen, MD, a world-renowned expert in rehabilitation medicine.  
"The patient underwent several weeks of demanding rehabilitation activities, often up to five hours daily," Dr. Cohen says. "For example, he completed therapeutic exercises involving his hands to improve his grip strength, as well as activities designed to improve his fine motor dexterity. Overall, the results were spectacular."
Upon discharge,Mr. DiMeo continued outpatient rehabilitation with NYU Langone Health's partner organization, myFace, which provides individuals who have craniofacialdeficits with comprehensive care by funding medical, surgical, dental, psychosocial support, travel, and housing. His outpatient rehabilitation included physical, occupational, and speech therapy.
Remarkably, Mr. DiMeo experienced significant improvement in several clinical and functional outcomes, including psychological status, vision, grip strength, fine motor dexterity, upper extremity strength, and range of motion, as well as sitting balance and basic self-care skills.
"Some of his personal goals were to be able to cook and throw a ball to his dog, both of which he accomplished," Dr. Cohen says. "He also successfully relearned to smile—the team used imagery of a happy thought, which improved his buccal movement."
This work was supported by the Office of the Assistant Secretary of Defense for Health Affairs through the Reconstructive Transplantation Research Award Program under award no. W81XWH-15-2-0036. Opinions, interpretations, conclusions, and recommendations are those of the author and are not necessarily endorsed by the Department of Defense.
---
An Extraordinarily Complex Case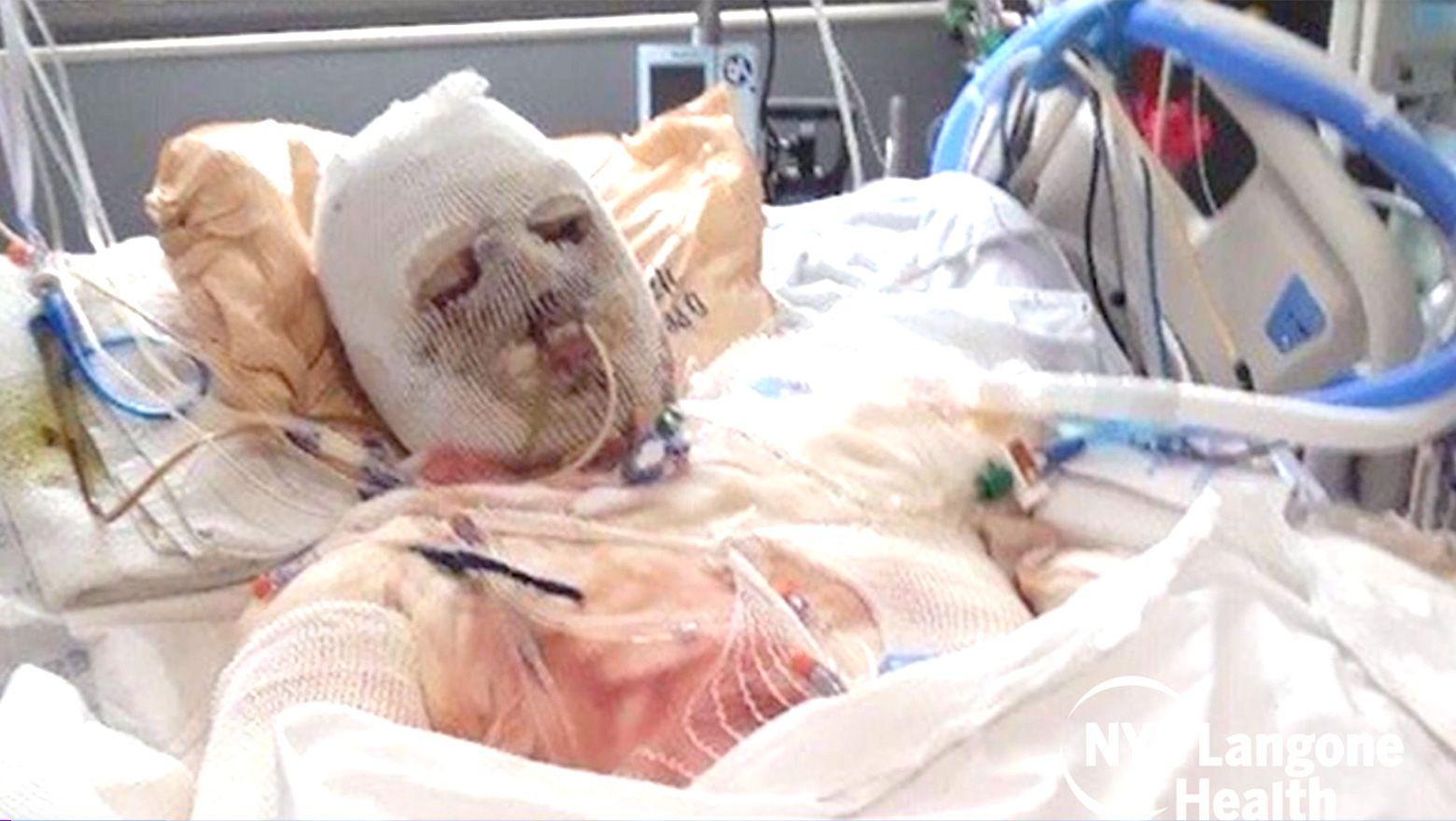 In July 2018, a car accident left 22-year-old Joseph DiMeo with third-degree burns covering 89 percent of his body and post-traumatic facial deformity from composite tissue loss of the face.
Additional diagnoses were severe neck contracture, bilateral partial facial paresis, respiratory failure, tracheostomy, and oral incompetence. Tissue loss had also caused vision loss and hearing impairment.
A Pioneering Surgery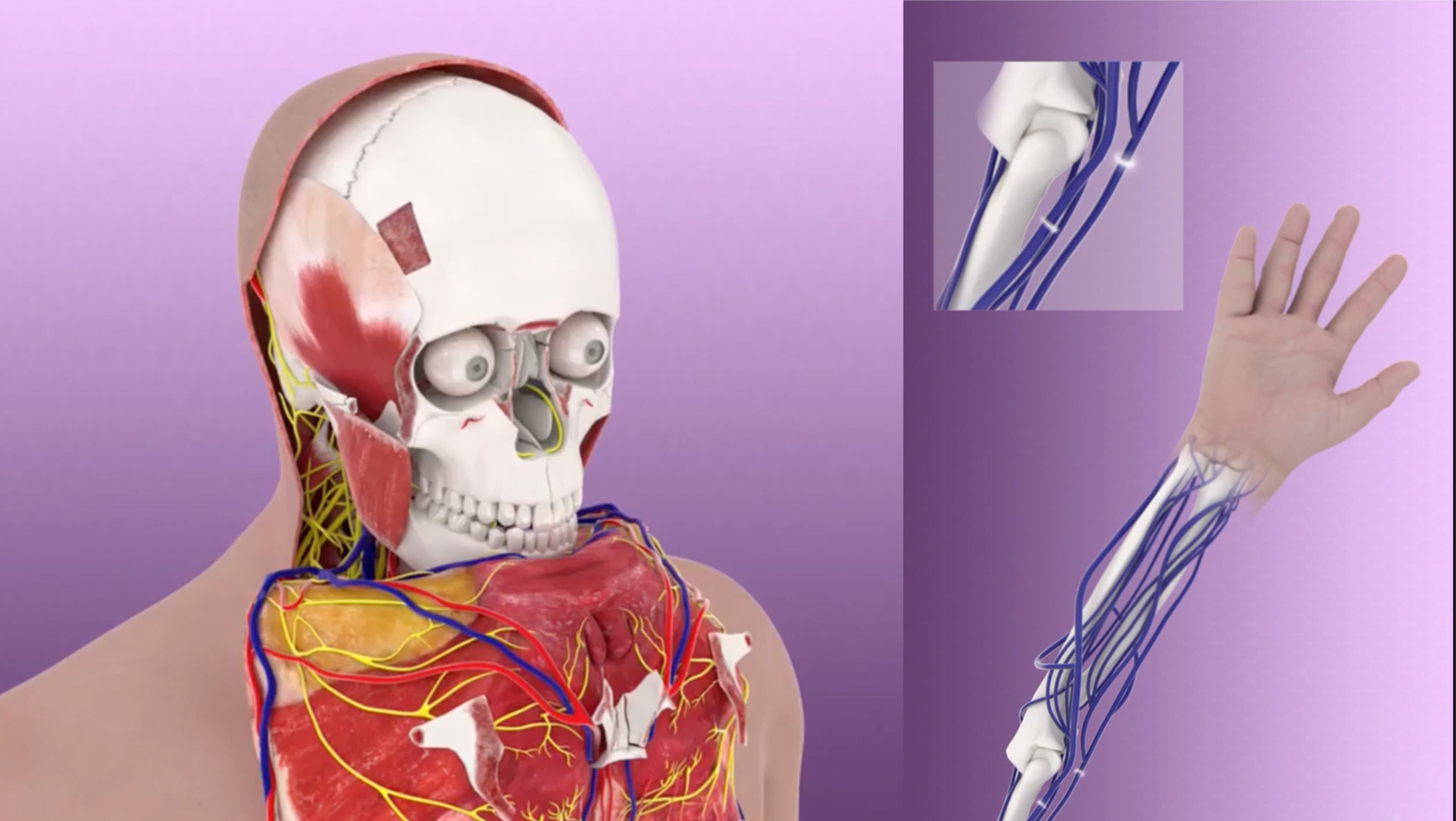 Mr. DiMeo underwent approximately 20 reconstructive surgeries, yet still suffered extensive physical deficits, such as amputated fingertips, lips, and eyelids, and severe facial scarring.
The full face and bilateral forearm transplantation took approximately 23 hours and involved a team of more than 140 healthcare professionals, led by Eduardo D. Rodriguez, MD, DDS.
Extensive Hospital Stays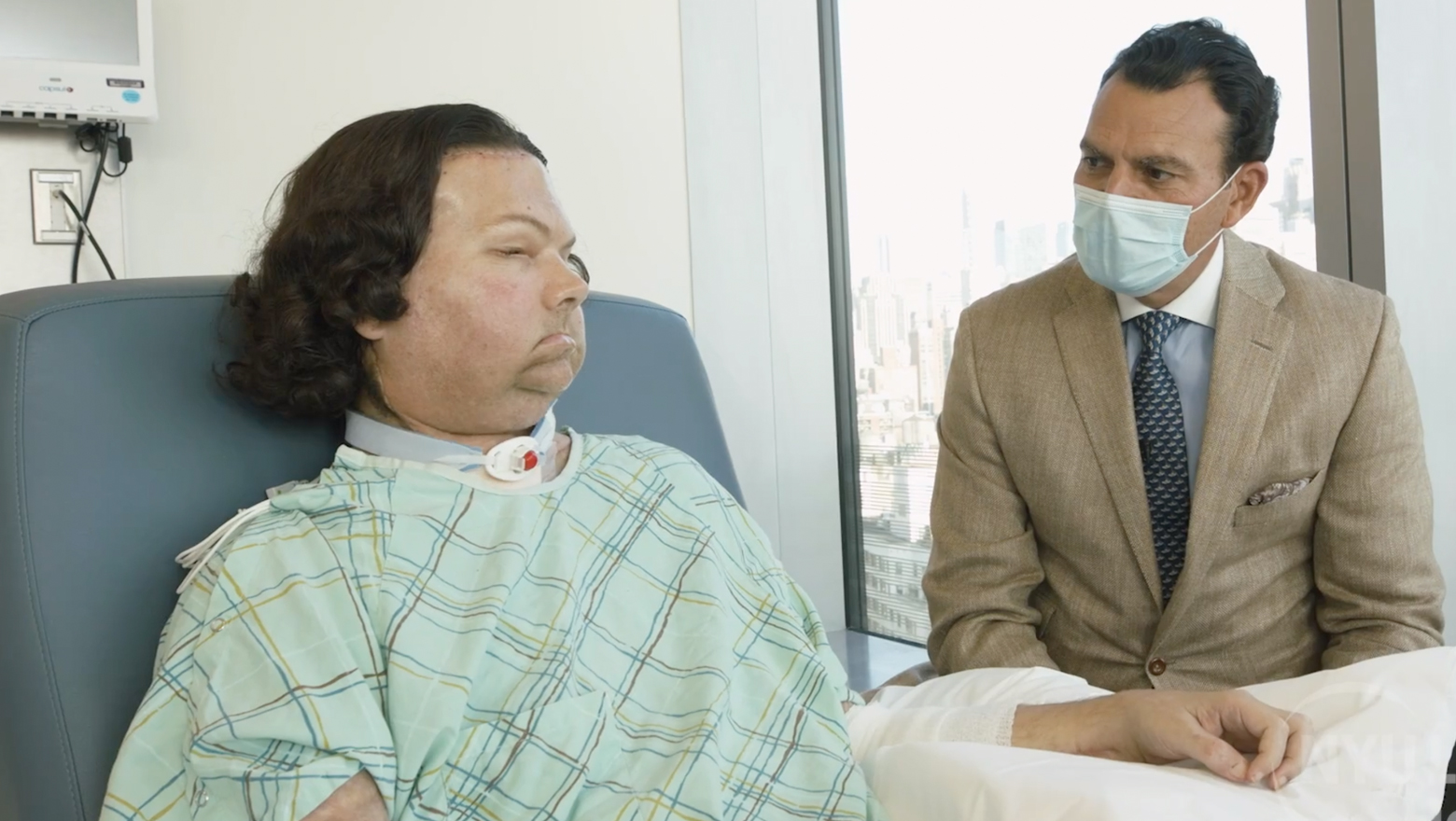 Post-surgery, Mr. DiMeo spent five weeks in intensive care before being able to see his face for the first time. Dr. Rodriguez continued to monitor his progress and the many nerve and tissue grafts.
Mr. DiMeo then remained inpatient at Rusk Rehabilitation under the direction of Jeffrey M. Cohen, MD.
Intensive Rehabilitation Program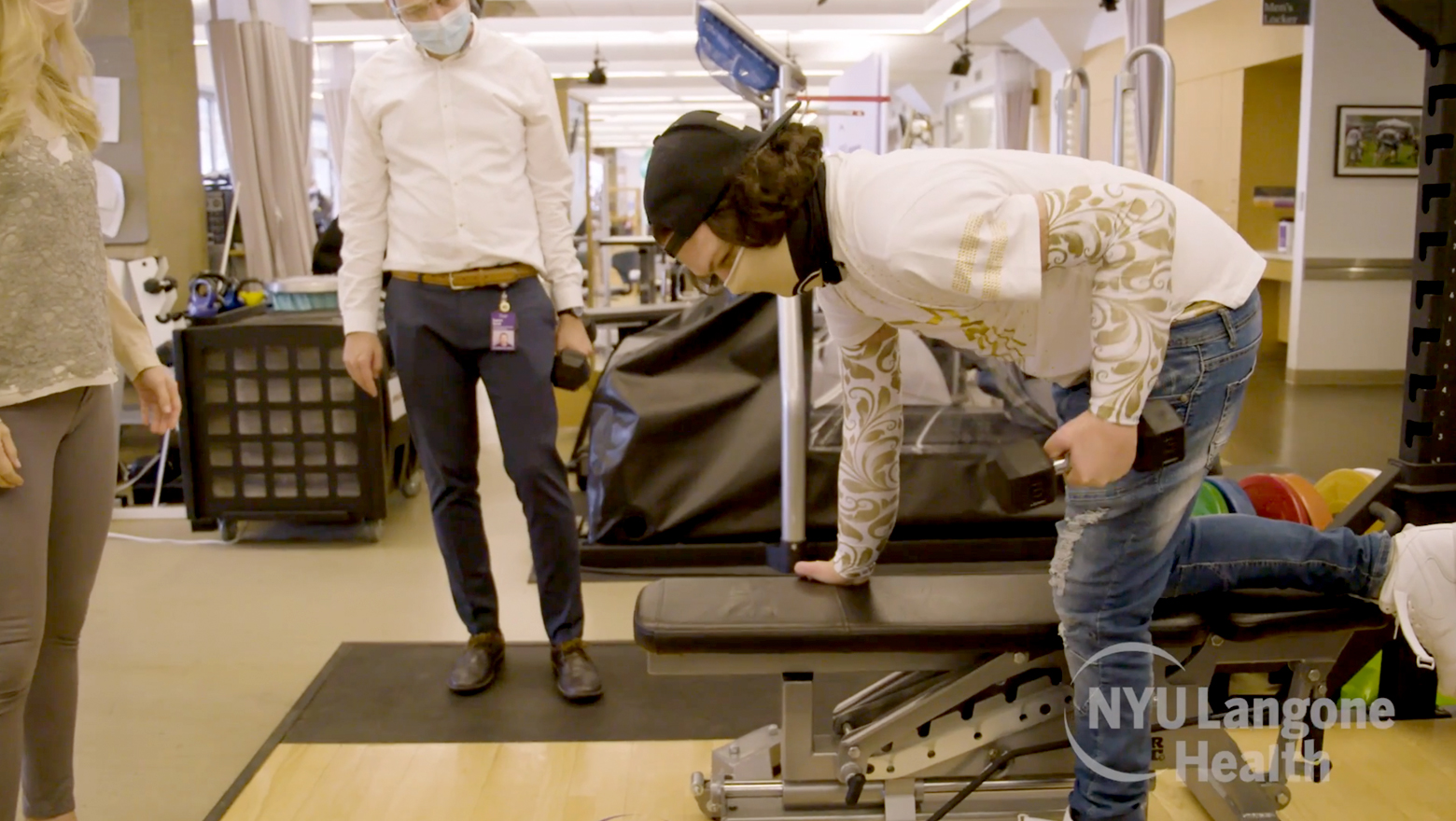 Rehabilitation demands extended far beyond face transplant to include new hand-based orthoses and exercises to improve hand and grip strength. The nursing team educated Mr. DiMeo on the importance of daily standing and walking, plus passive stretching to prevent contractures. Therapists also performed tissue massage to help remodel scar tissue on his forearms, hands, shoulders, and neck.
Hand Therapy and Fine Motor Dexterity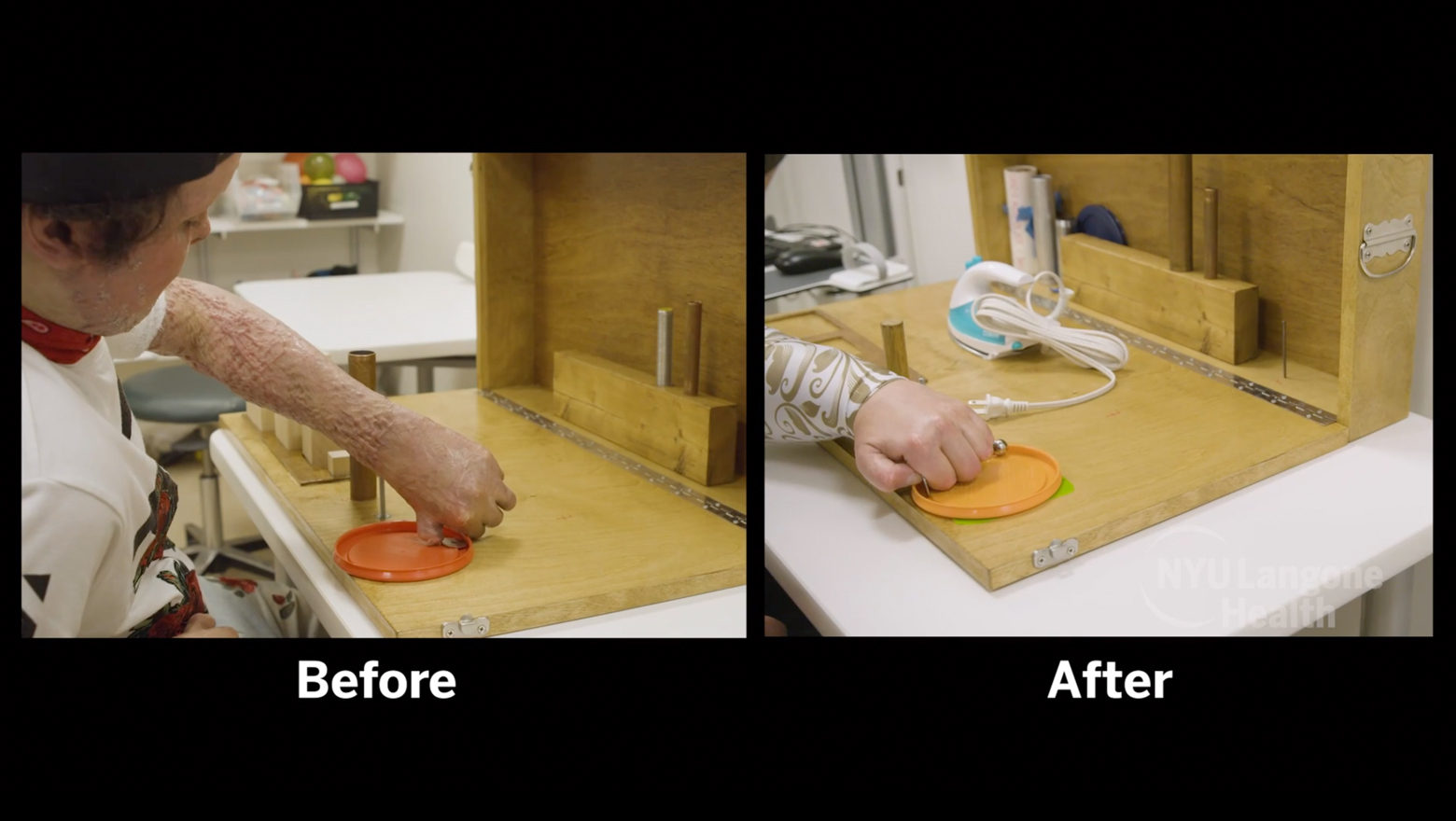 Prior to rehabilitation, Mr. DiMeo's serial opposition, or his ability to touch digits 2 through 5 to the tip of his thumb, was significantly impaired. After extensive work on his fine motor dexterity, his grip strength markedly improved, allowing him to complete fine motor tasks independently, such as the ability to pick up a utensil.