Otolaryngology—Head & Neck Surgery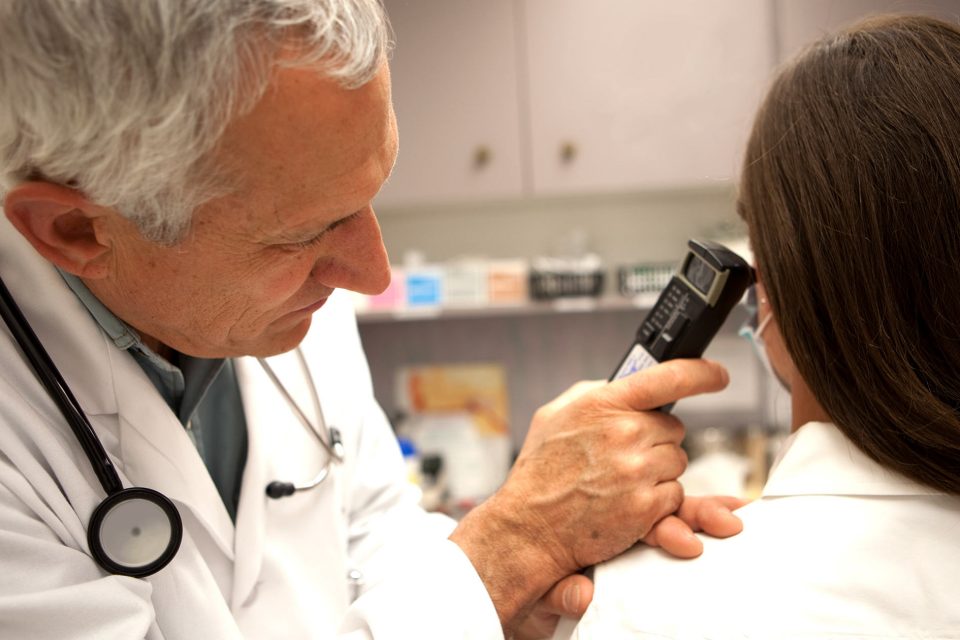 Practice-Changing Medicine
Testing In-Office Tissue Regeneration for Eardrum Perforations
New study explores minimally invasive procedure with novel growth factor to heal tympanic membrane perforations.
NYU Langone Health: A Leader in Otolaryngology—Head & Neck Surgery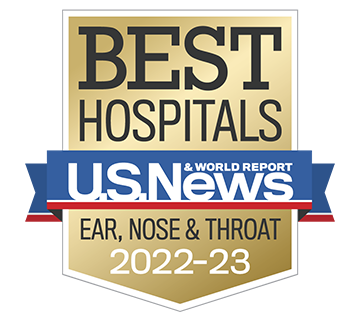 Top ENT Programs in the U.S.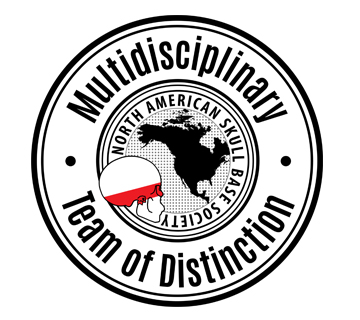 2021 NASBS Multidisciplinary Team of Distinction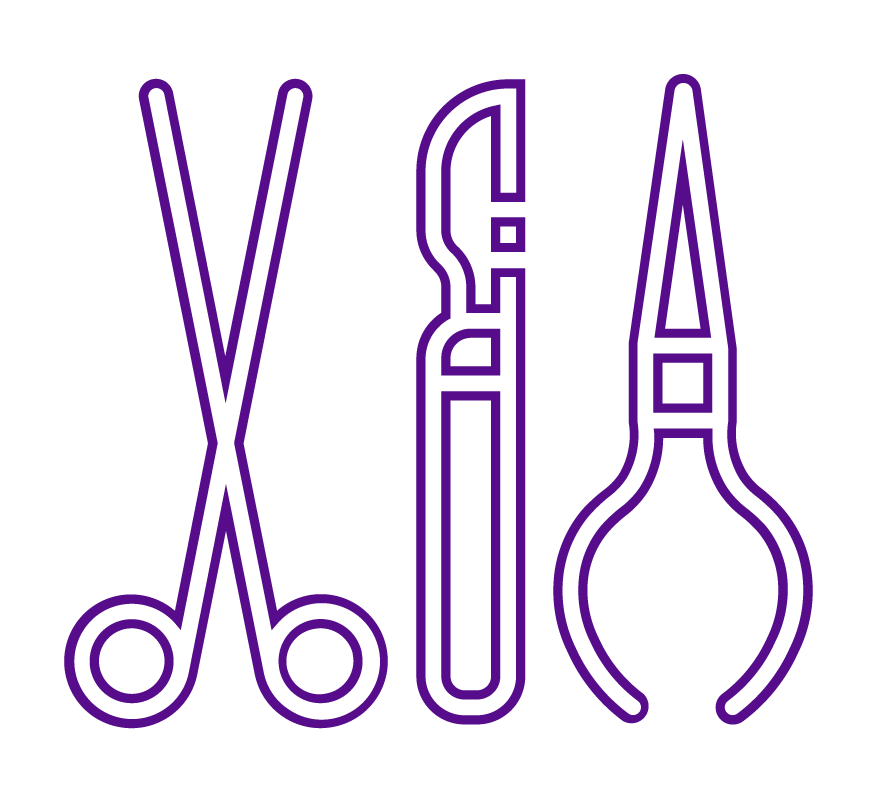 200+
Cochlear implant surgeries performed each year
Complex Case Spotlight
Multinerve Transfer Technique Improves Facial Reanimation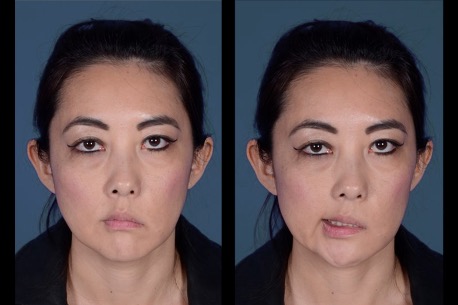 Enhanced Segmented Movement via Multiple Grafts
A new approach to facial reanimation developed by surgeons at NYU Langone Health connects distal branches of the facial nerve to multiple local and regional nerves. The technique is applicable for patients with abnormal nerve growth, such as those with Bell's palsy, or patients with nerve loss whether due to a degenerative condition or prior surgery. Here, a patient demonstrates left facial paralysis possibly due to a genicular ganglion hemangioma.
1 of 4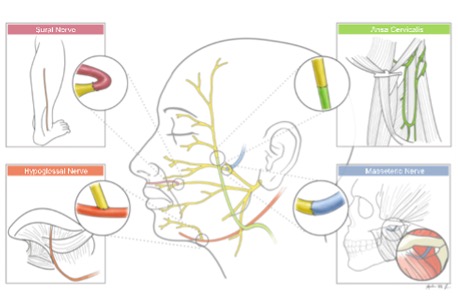 Up to Four Distinct Nerve Connections
The masseteric nerve is connected to the distal end of the midface division. The lower division of the facial nerve is connected to the hypoglossal nerve to animate the lower face. The ansa cervicalis is connected to the upper division of the face to give tone to the eye muscles. A cross-face nerve graft may be used to innervate the affected midface with input from the intact contralateral midface division.
2 of 4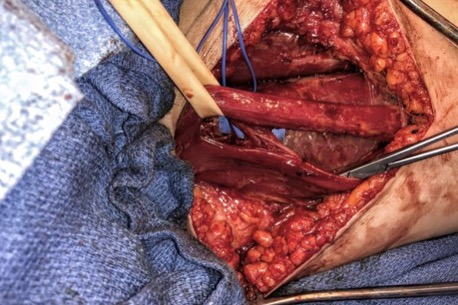 Rapid Functional Improvement
The nuanced reconstruction technique requires muscular transfer or transplant and takes longer than traditional facial reanimation techniques as each nerve is transferred and carefully grafted. However, surgeons have not observed significantly longer patient recovery times, with most patients experiencing some functional recovery 3–12 months after surgery.
3 of 4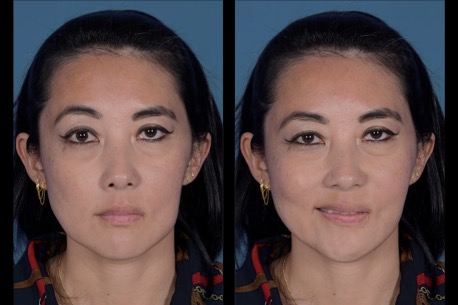 Facial Reanimation with Less Synkinesis
Patients benefit from facial reinnervation that enables specialized movement, with less synkinesis than traditional single-graft techniques. Here, the patient who experienced left facial paralysis demonstrates segmented movement made possible by the multigraft technique. Follow-up photos were taken two years post-surgery. Read The Full Article
4 of 4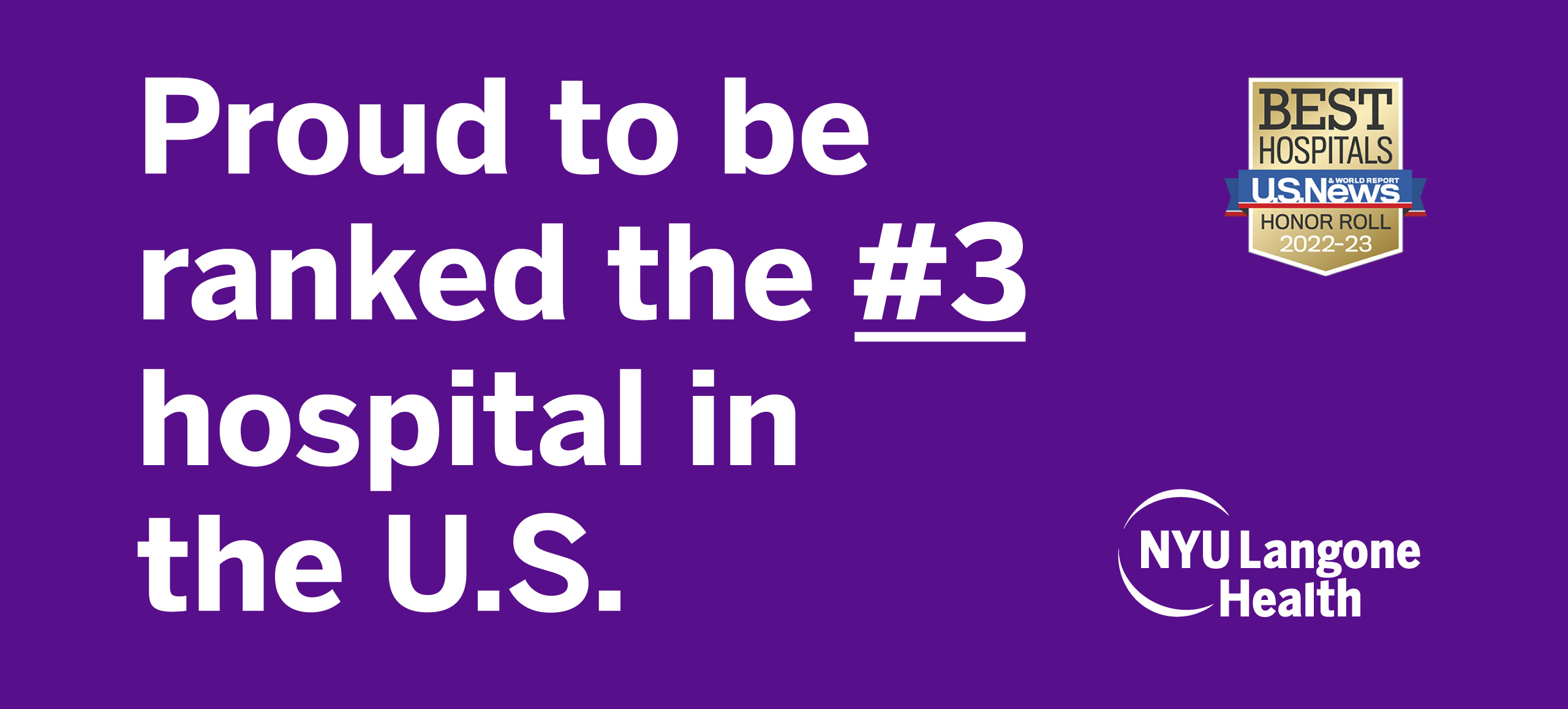 Get Practice-Changing Specialty News from the Nation's #3 Hospital
Select your specialty areas of interest to receive our latest complex case studies, research highlights, expert perspectives, and other news.