A New Strategy to Tackle Ostial Stenosis
A 22-year-old man with congenital heart disease recently underwent a coronary arterioplasty—an innovative approach to alleviate stenosis for a patient who underwent an arterial switch operation (ASO) as an infant for d-transposition of the great arteries.
The case was recently described in the Journal of Thoracic and Cardiovascular Surgery Techniques.
While ostial stenosis or kinking is a well-recognized complication of ASO, the patient's anatomy did not lend itself well to more traditional repairs.
This patient had a single coronary artery that arose from the right-facing sinus before bifurcating. It split into a widely patent and dominant right coronary artery and a left main coronary artery (LMCA) that was severely stenosed at its origin. The atypical course of the LMCA along the aortic wall also presented challenges.
"Catheterization and percutaneous angioplasty of the LMCA with possible coronary stenting was deemed unpredictable in the long run with a risk of occluding the adjacent right coronary artery. We had to choose surgery," says Dan G. Halpern, MD, a cardiologist specializing in adult congenital heart disease.
The care team, which included primary surgeon Ralph S. Mosca, MD, and T.K. Susheel Kumar, MD, both pediatric and adult congenital cardiothoracic surgeons, also decided against coronary artery bypass grafting because of the patient's young age.
Instead, the team made an incision across the LMCA ostium—well past the stenosis—to fit a 6 millimeter femoral artery homograft that had been fashioned into an oval-shaped patch. The patch augmented the narrowed segment of LMCA, the area of bifurcation, and the opening of the single coronary artery.
After patch placement, both coronary arteries were widely patent on angiogram and the patient was discharged on aspirin. "Complex and sometimes silent proximal coronary narrowings can occur years following the arterial switch operation for transposition of the great arteries," Dr. Mosca says. "Options including intracoronary stenting or coronary artery bypass grafting can prove suboptimal, particularly in younger adults. No perfect solution exists, however, onlay grafting with a femoral artery homograft is a viable solution given its pliability, strength, and hemostatic qualities."
Unusual Anatomy Informs Approach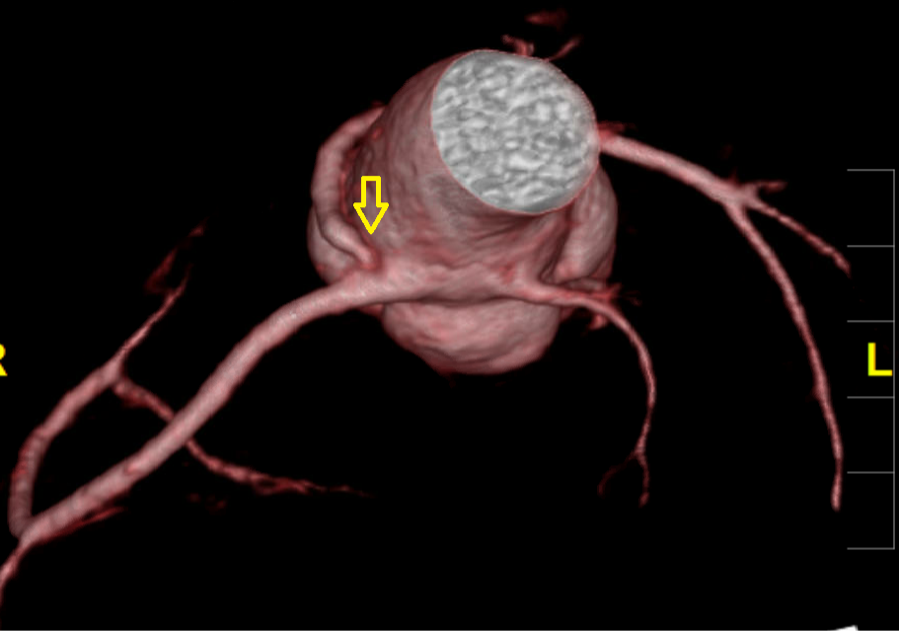 Catheterization and coronary computed tomography angiogram revealed decades after an arterial switch procedure that a 22-year-old patient had a single coronary artery (yellow arrow) bifurcated into a dominant right coronary artery and an LMCA that was severely stenosed at its origin.
Patch Augmentation Using Homograft Material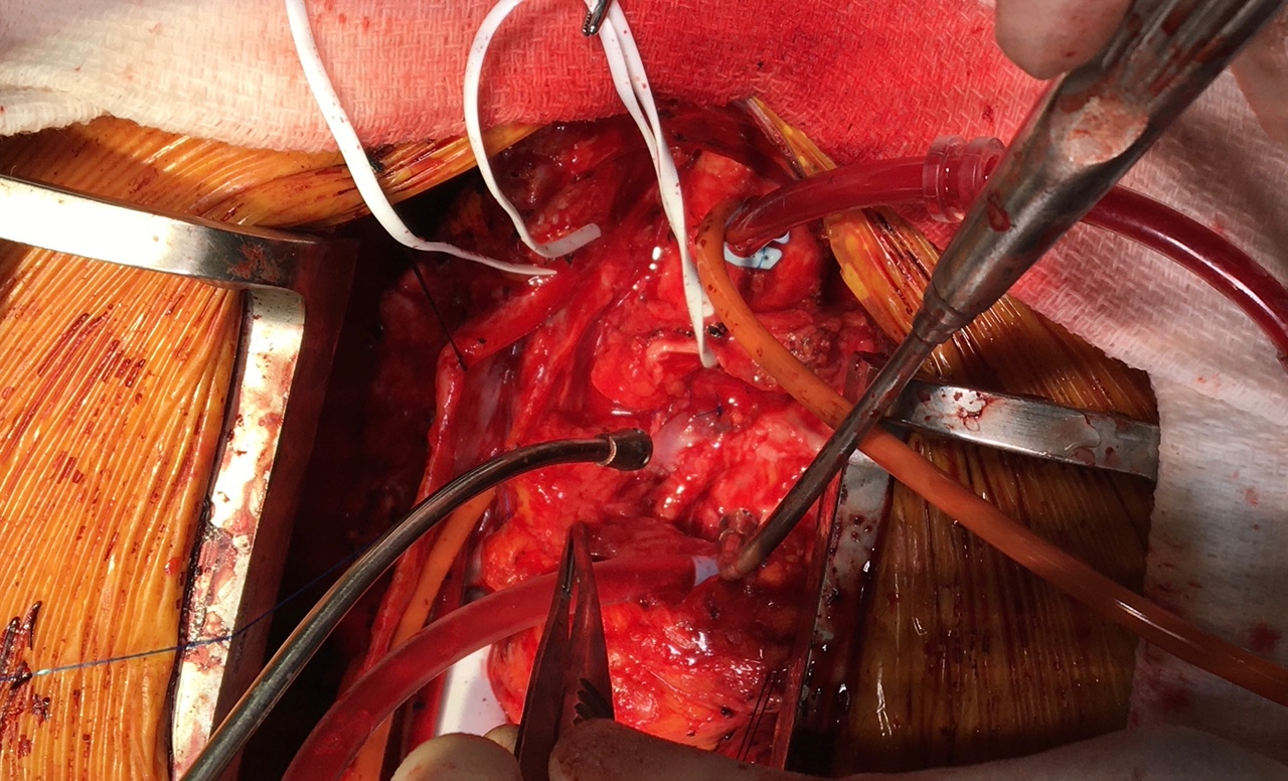 Surgeons extended the aortotomy incision into the proximal LMCA past the stenosis. Then, they placed a femoral artery homograft onlay patch across the region and slightly onto the ascending aorta. The patch's natural endothelial lining theoretically makes it less thrombogenic as compared to other types of artificial patches, Dr. Mosca says.
A Successful Follow-Up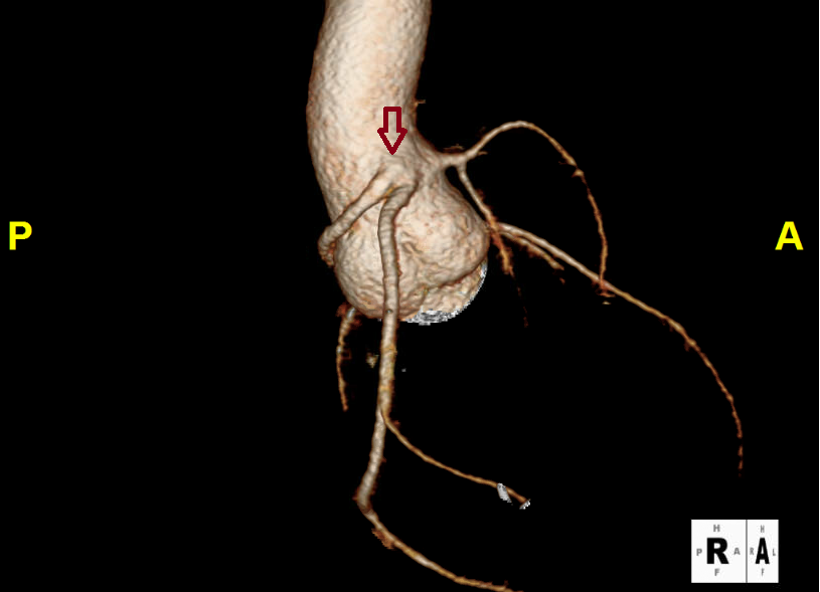 Six months after the procedure, coronary computed tomography angiogram revealed a patent left (red arrow) as well as right main coronary artery. The patient was also asymptomatic at follow-up.